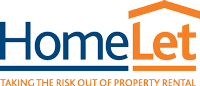 At Lock and Key our landlord's insurance is provided by Homelet. We understand the issues and concerns as a Landlord you face, they provide specialist products to give you complete protection and peace of mind.
Landlords Buildings and Contents Insurance
Rent Guarantee and Recovery
Full Legal Protection
Eviction Services
For more information:
Rent Recovery Plus & Legal Protection
For Landlords who wish to protect their rental income we can purchase a Rent Recovery Plus product via HomeLet and note you as having an "interest in "this policy. Having an interest in this policy means that you may be able to benefit should a successful claim be made.
Brief details of the product are below:
Eviction of Tenants for non-payment of rent

Eviction of unauthorised occupants

Eviction of tenants following an expired section 21 notice

Eviction of a tenant following a claim for possession in accordance with section 2 of The Housing Act 1996

Legal Expenses limit of up to £50,000

Up to a maximum of 5 month's rent payments from the date of the first arrears

Can also pay 2 months at 50% of the rent payable once vacant possession has been obtained and the property is being re-advertised